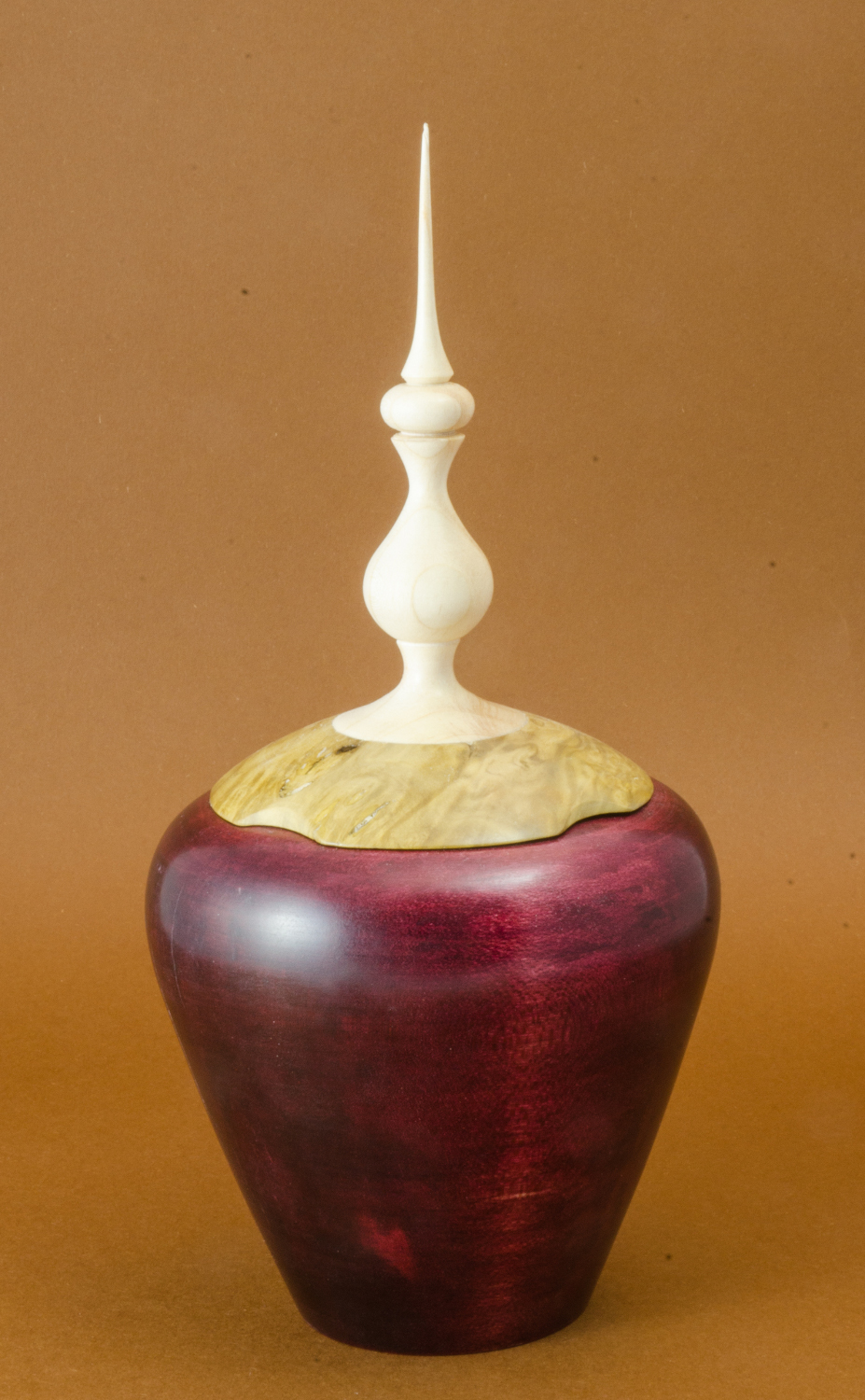 This box was made as part of a range of boxes, from which I had to choose one to enter a competition. The one I did enter came second, and later I was told by one of the judges that had I entered this box, I would have won. So much for my personal judgement on which of the two is the better box. You can judge for yourself, the other one is my art deco box.
The finial was one of my first serious attempts at making a finial. Needless to say that the predecessors ended up in the firewood pile, but I am rather pleased with this one. And essentially the box and lid were made to fit the finial. Might seem an odd way to go about it, but it certainly worked.
The lid has 4 small round cutaways, simply because right at the end of polishing the wax finish, a small piece of burr popped out and was not to be found. In any case, gluing it back in wouldn't have worked, so I decided to convert the fault into a feature.
As this box has actually quite decent dimensions, it could easily be used to hold jewellery or cuff links or other precious items.
Shipping:
UK - Royal Mail Signed For 2nd Class:

GBP 5.00

RoW - Royal Mail Int. Tracked & Signed:

GBP 10.00
Features:
Height

8

in.

Diameter

4

in.

Wood

Sycamore, chilean laurel, cherry (sapwood)

Finish

Dye, Wax