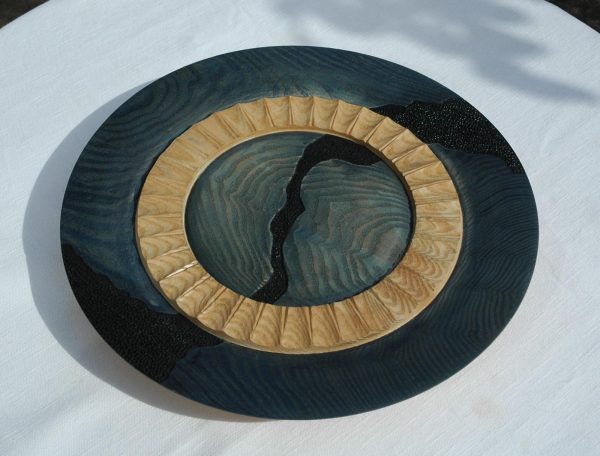 This is a moderately large wall hanging piece, approx. 400mm diameter. When I first started using my new, much larger, workshop, I turned this piece in celebration of the new found space, without any idea where it was going to end up. The basic shape then lay around the shop for a few months. I picked it up every now and then, considered what to do with it, and put it away again.
Eventually the idea came to me, and from there on it was all quite straight forward, with carving, colouring and finishing all done within a week or two.
It's quite a statement piece, and would probably work equally well in an office.
Shipping:
UK - Royal Mail Signed For 2nd Class:

GBP 10.00

RoW - Royal Mail Int. Tracked & Signed:

GBP 20.00
Features:
Height

2.5

in.

Diameter

16

in.

Wood

Ash

Finish

Dye, acrylic lacquer