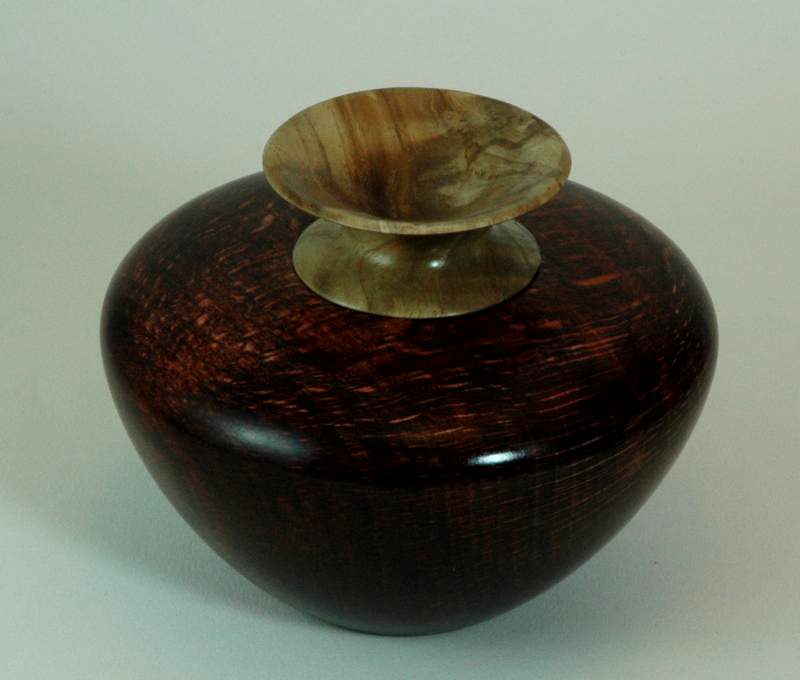 As mentioned in a blog post, I recently got some wood for (almost) free. This included some nice beech, which I cut into various blanks and started roughing out. Most of these items are still in my drying cupboard, awaiting further work.
This little hollow form was roughed turned quite thin, so I brought it back on the lathe to finish it. However, it had distorted to such a degree that any further turning was completely out of the question. All I could do was a bit of sanding and then the colouring. I started out with quite light colours, but eventually settled for this dark red, as it shows the medullary rays in the beech very nice.
I have done quite a few hollow forms with lids with finials, so this time I decided to go for a different type of lid. A slightly asian touch, a proportioned to not overpower the rest of the form, with some nice figure in the wood.
A very attractive little container, which will easily make for a nice decoration to your home.
Shipping:
UK - Royal Mail Signed For 2nd Class:

GBP 5.00

RoW - Royal Mail Int. Tracked & Signed:

GBP 10.00
Features:
Height

4

in.

Diameter

4

in.

Wood

Beech, curly ash

Finish

Wax, lacquer